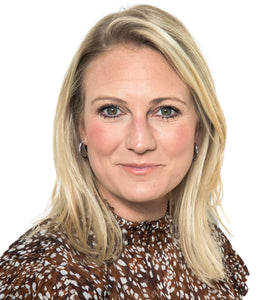 Liz Clark | Event Management
Liz Clark is passionate about ensuring your event is a success.
Through careful curation and meticulous planning, Liz has established a reputation for ensuring her clients get the benefit of hosting successful events without the burden of the stress. In fact, she makes hosting events easy.
Liz believes the key for ensuring a great event is to build bespoke experiences that leave an impression. Through thoughtful personalization, she aims to ensure your event not only stays on brand but also on message. Whatever your event objective is, Liz believes it should be unforgettable for the right reasons.
By combining a boutique sensibility with a Fortune 500 experience, Liz Clark Events has the capacity to contract or expand, depending on your requirements. Based is Surry Hills, Liz is happy to connect and start collaborating.   
ABOUT LIZ
Liz has over 15 years of experience in Sydney and New York. Her cross-culture experience flows through into her work and sensibilities, drawing on experience from her travels around the world.
With local and global influence, she is confident in creating a range of experiences… from events that appeal to mass appeal through to events that ooze elegant refinement. Most importantly, she wants for you what you want for your guests: to have an amazing experience.
Event Management Solutions
What Makes Liz Clark Events Unique
EVENT SERVICE
This is not a cookie-cutter service. Through thoughtful personalization, we aim to ensure your event not only stays on brand but also on message.
To achieve this, we offer a range of services, including strategic planning, logistic coordination, project management, customer solutions, guest services, day coordination, and virtual event management… all under the umbrella of a Covid-safe environment.
EVENT PLANNING & MANAGEMENT
With cultural insight into major metropolitan cities (Sydney and New York), Liz Clark Events is a one-stop shop. Through meticulous planning, Liz Clark can coordinate all of your event needs. We facilitate all types of events, including Private, Corporate, Government, Membership, Sponsorship and Not-for-Profit.
PROJECT MANAGEMENT AND LOGISTICS
We take our logistical coordination seriously. Through careful planning, we are able to stay limber enough to shift gears when (or if) it is required. This makes us an ideal partner to coordinate multi-day conferences, institutional investment forums, key stakeholder meetings, seminars, membership functions and NGO events.
CLIENT SERVICES
We offer VIP Coordination and PA services for your key stakeholders. This includes the procurement of global conference rooms, coordination of food and beverage services, and providing audio/visual support. Additionally, Liz Clark Events can facilitate destination selection/venue requests, site inspections, negotiations, and onsite management.
VIRTUAL EVENTS & VIDEO WEBCHATS
Boarder closures and limited travel means we're forced to think outside the box. Luckily, we're also experienced in managing virtual events, cyber conferences and live streaming.
COVID SAFE
Nervous about hosting in-person events in 2021? No need. We are Covid-19 Infectious Control certified, and are able to curate online and inperson events that are Covid-safe.